Norca Foam M04 Thoroughly cleans air conditioner coil. it removes mold spores, bacteria, germs and odors that have been accumulated in coils. It cleans substance that causes blockage in air conditioner whsich may lead to higher electricity consumption. Water based formula helps improving and coll the room. The foam does not affect components sush as copper, plastic and rubber. It is convenience, efficient and easy to apply as Norca Foam is designed for "Do It Yourseft" basis.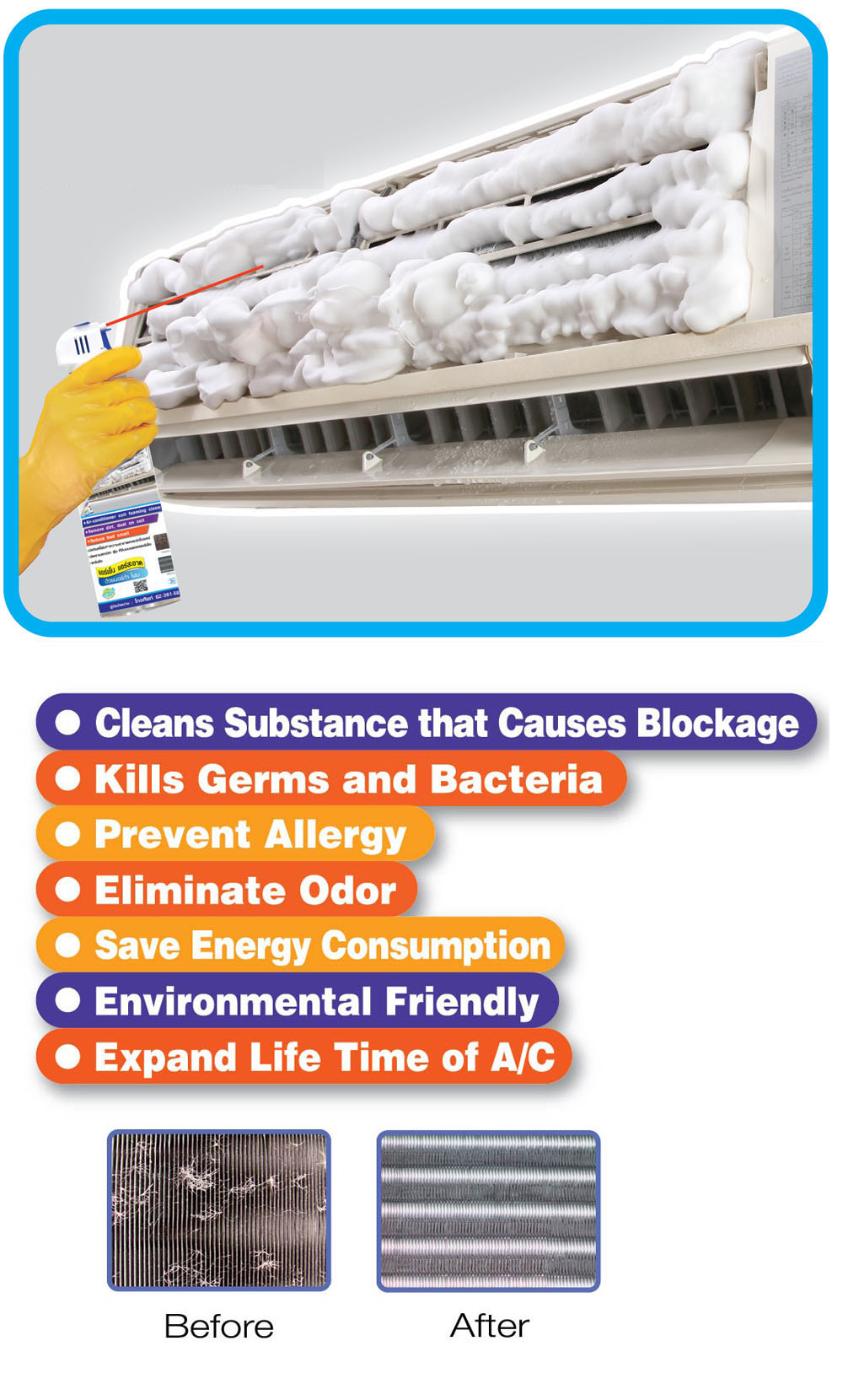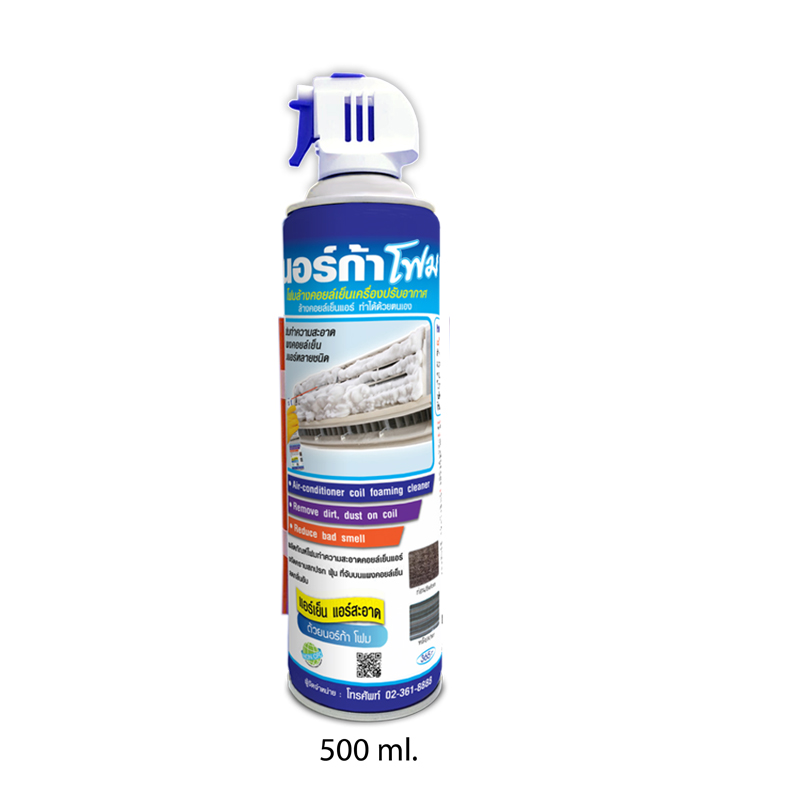 Applications, Cautions, If Irritated, Good to know and Remark.
Applications :
Cover Floor and affected to prevent any dripping foam stain, turn off A/C by switching off breaker.
Pull out filter and spray clean water thoroughly on to coils to remove dust.
Remove front cover, shake container well until the foam is puff then spray over the coils.
Leave foam to take action for 15 minutes for foam to seep into the coils to clean stains.
Spray clean water over the coils to clean any leftover dust or foam stains for the finish.
Put the filter and cover back on the A/C. Wait for 1 hr. to let A/C completely dry before turning on A/C.
NOTE : DO NOTE turn A/C on action when not yet dry to avoid any electricity stun.
Cautions :
DO NOT EAT
Flammable Product
Keep away from direct sun light
Do not expose top temperature exceeding
Do not pierce or burn container
Keep out of reach of chidren, away form and food.
If Irritated
Incase of contact with eyes, immediately flush with water, if the irritation continues plaese contact doctor.
Good to know
For health sanitary, A/C is recommended to be cleaned as least once a month. Clencer A/C tends to reduce electricity consumption by 10%.
Remark :
The period of work duration depends on A/C and the type of use. 1 Container of Norca Foam 500ml. is suitable for 4 time usages based on 12000 BTU.
Active Ingredients
Sorbitan Monooleate 3% W/W