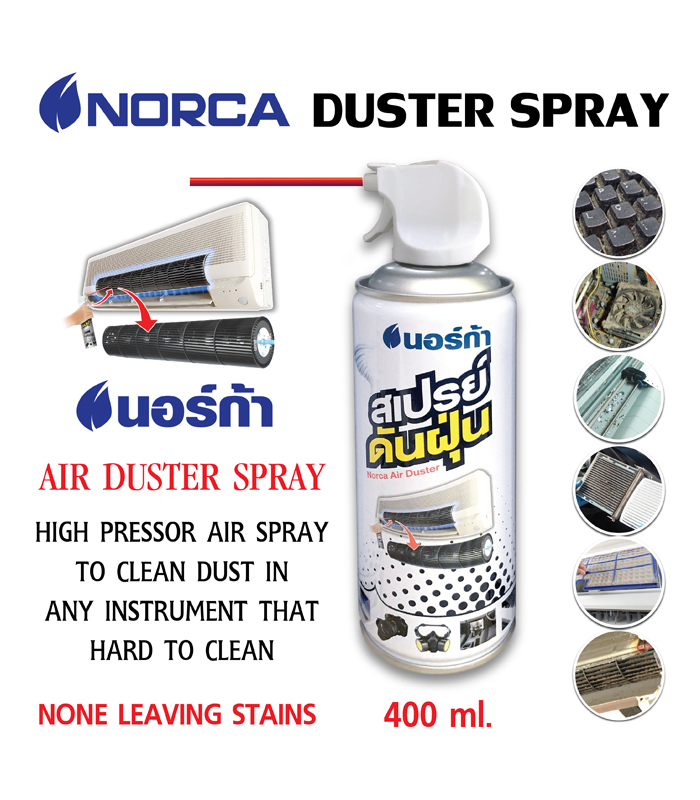 Applications, storage, Cautions and If Irritated
Applications :
Pull the top safety cover out
Wear the tube at the nozzle of the mouth
Injection to the point that needs cleaning With a distance of about 10 cm.
Do not inject continuously for a long time because it can cause the can to become extremely cold.
Should be sprayed in the open air Airy


*

After injection, white vapor in the cold will evaporate, not harmful to the injected material

*
Storage: Keep indoors at a temperature not exceeding 50 degrees celsius.
Cautions :
High-pressure gas may explode if overheated
Do not inject directly into the eyes, ears, nose, mouth
Use away from food and beverages.
Do not smash, poke, or incinerate this product.
Keep away from children
If Irritated
Incase of contact with eyes, immediately flush with water, if the irritation continues plaese contact doctor.