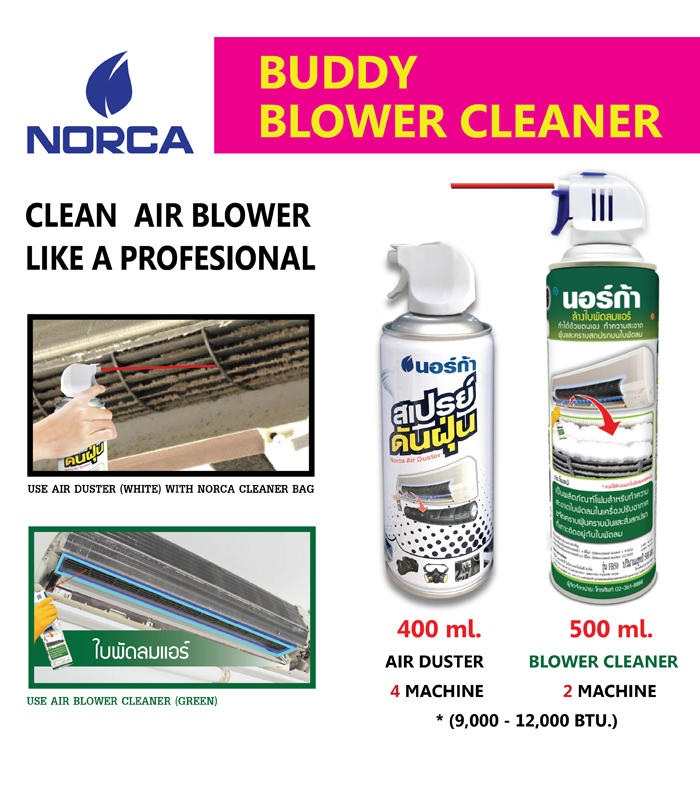 Storage, warnings and precautions
Storage: Store in a cool, dry and well-ventilated place away from children, pet food, flame and heat.
warning
Do not eat
Be careful not to get into the eyes. Or skin contact or inhalation
While wearing rubber gloves And after use or handling Rubber gloves and hands should be washed with soap and water every time.
Do not throw Norca foam or containers into public water sources, canals, rivers.
Do not burn the fire
Do not inject Norca foam, transfer electrical equipment and electronic parts directly
Basic poisoning
If skin contact Rinse with plenty of clean water. If the clothes are stained Immediately remove and wash the body with soap and water every time.
If in eyes, immediately wash with clean water until irritation relief If not relief, see a doctor
If inhaling, hurry the patient out of that area to have a ventilated place.
If swallowed, do not induce vomiting To drink plenty of water or milk Then immediately send to a doctor immediately with a container or label Norca Foam.