Norca Blow Cleaner Buddy Save Set
Norca Blow Cleaner Buddy Save Set Is a foam product for cleaning fan blades in air conditioners Removes dust, grease and dirt attached to the fan blades.
Applications :
Turn off air-conditioner , fit Norca bag securely around it
Spray clean water thoroughly on blower
Shake Norca air Blower Cleaner, spray foam thoroughly on blower
Leave for 30 minutes , Let Norca foam clean out dust and dirt
Spray clean water thoroughly on blower again to rinse
Leave for 30 minutes before turn on air-conditioner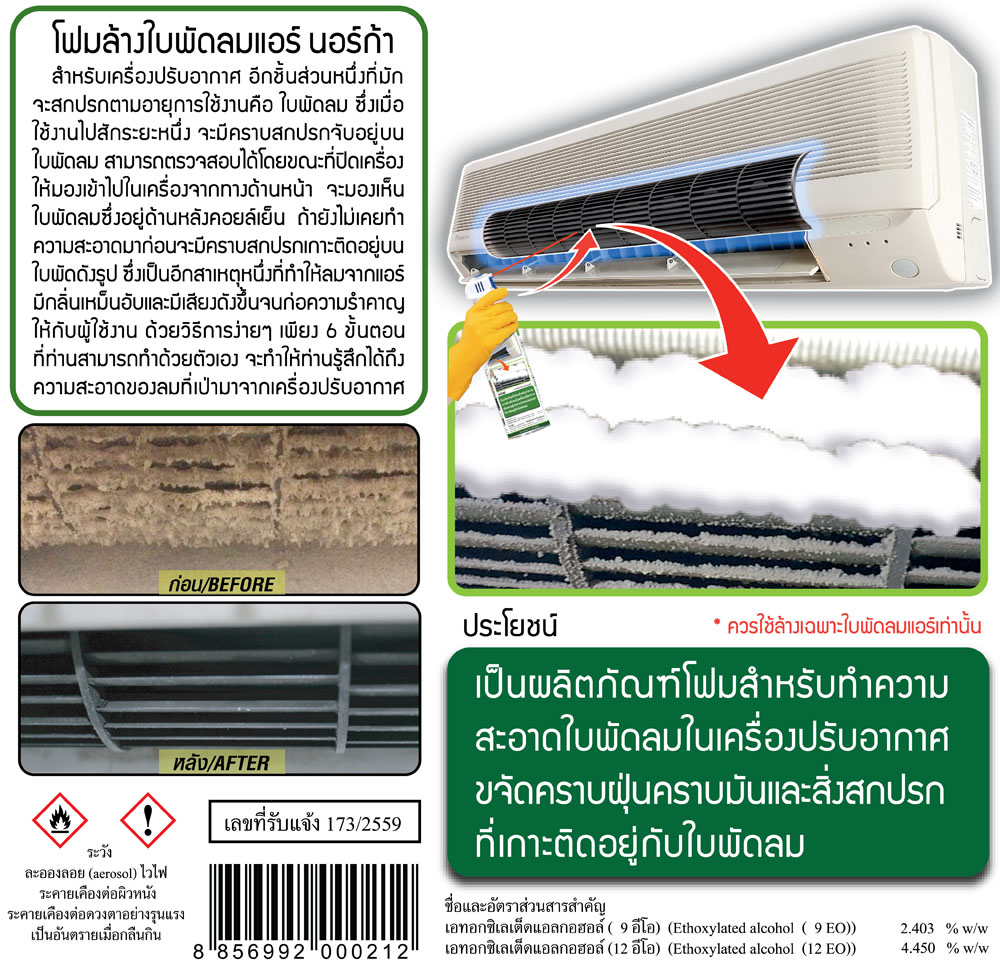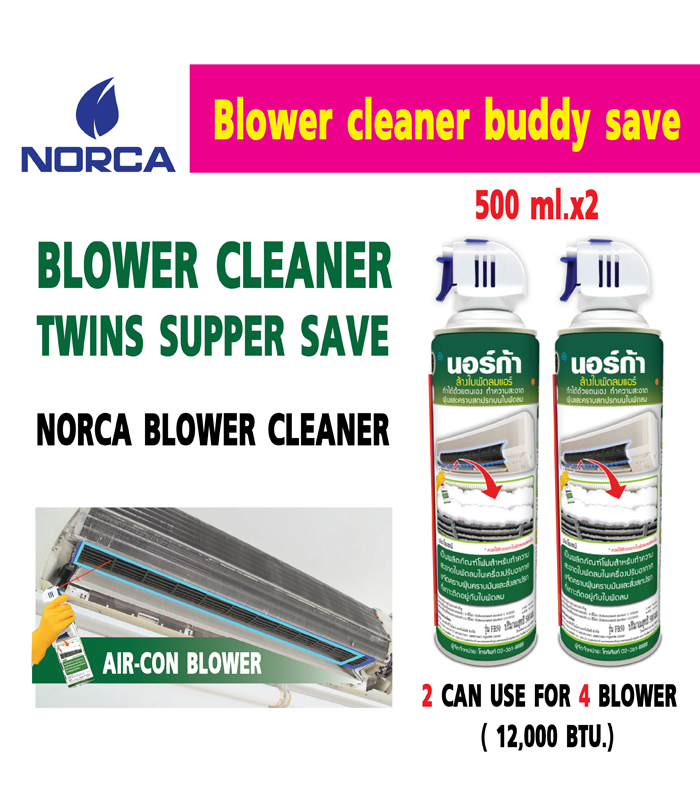 Cautions, If Irritated, Good to know and Remark.
Cautions :
DO NOT EAT
Flammable Product
Keep away from direct sun light
Do not expose top temperature exceeding
Do not pierce or burn container
Keep out of reach of chidren, away form and food.
If Irritated
Incase of contact with eyes, immediately flush with water, if the irritation continues plaese contact doctor.
Good to know
For health sanitary, A/C is recommended to be cleaned as least once a month. Clencer A/C tends to reduce electricity consumption by 10%.
Remark :
The period of work duration depends on A/C and the type of use. 1 Container of Norca Air Blower Cleaner 500ml. is suitable for 2 time usages based on 12000 BTU.