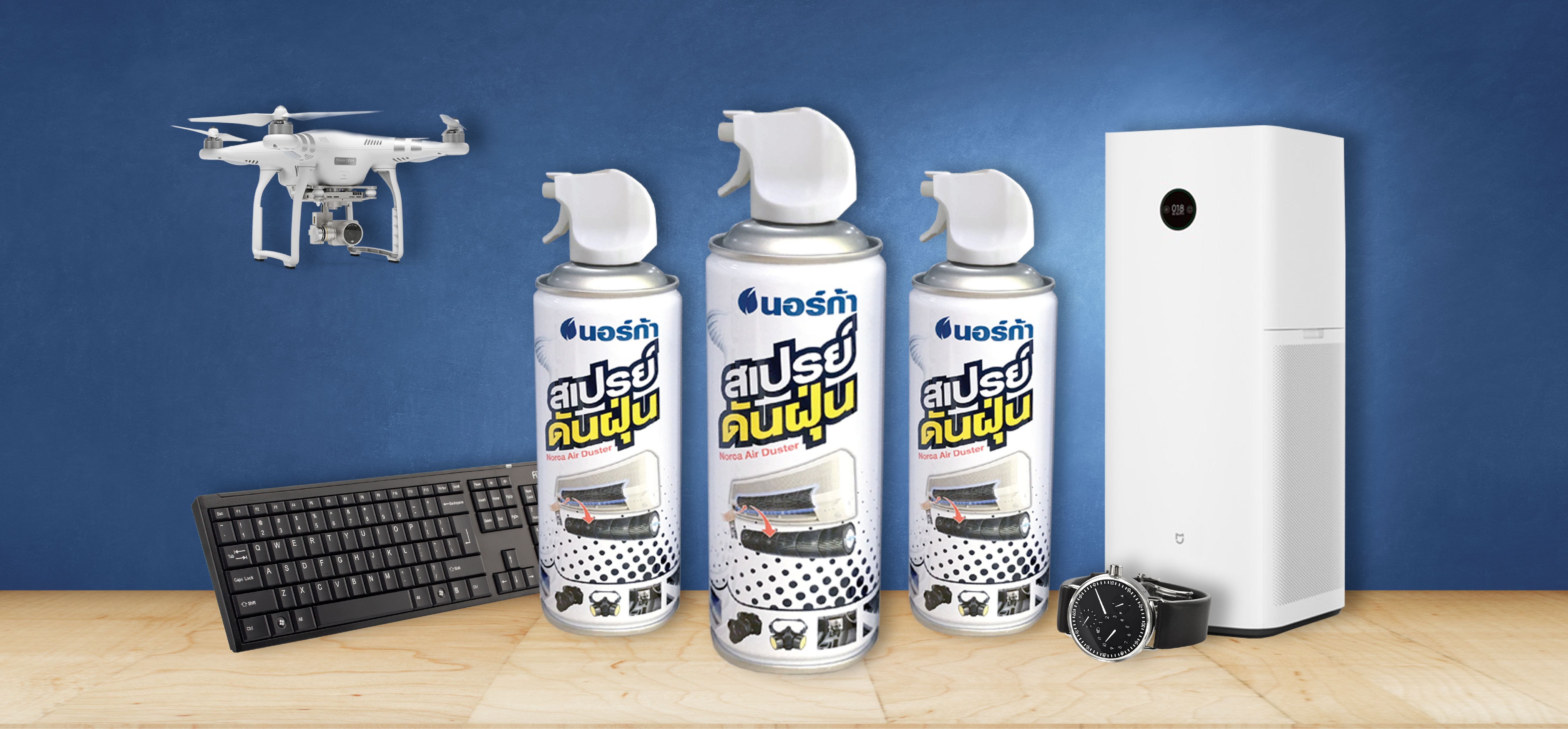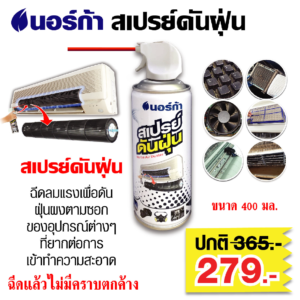 Norca Dust Pressure Spray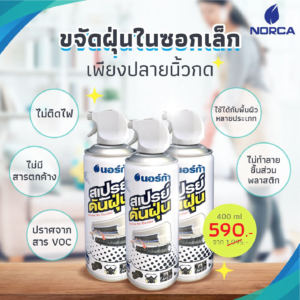 Norca Dust Pressure Spray Set 3pcs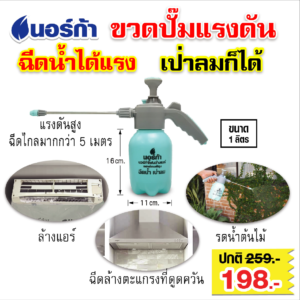 Norca Pressure Spray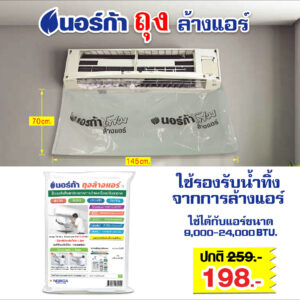 Norca Air Conditioner Cleaning Bag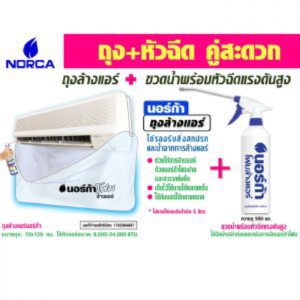 Norca Air Cleaning Bag with Pressure Water Bottle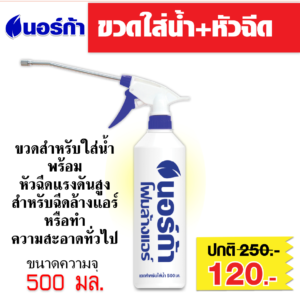 Norca Pressure Water Bottle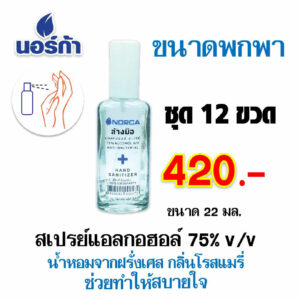 Alcohol Spray 12 Bottle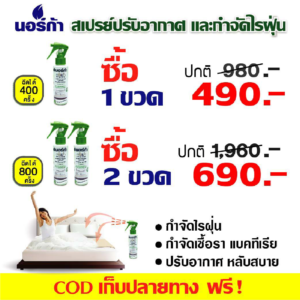 Norca Air Duster
Product Description
Norca dust spray Blowing air to remove dust and get rid of residues in household appliances Ready to prevent dust mites in the house which can be used to spray to clean the air conditioner Use after cleaning the air conditioner. Use a spray to clean in the narrow nooks. difficult to clean
Norca dust spray Can be used on all surfaces and equipment, whether it's air conditioner panels, computers, keyboards, pianos, cameras, or notebooks, can be used to clean the dust spray from Norca. without damaging the surface of the device
Spray dust can be used separately for many things. Help blow dust in small nooks. that cannot be cleaned by hands, such as
keyboard, rings, watches, camera lenses, cars, niches and many more.
Features
1. Non-flammable dust-pressure spray. and free from moisture
2. The dust spray is VOC free and no residue.
3. Do not damage the equipment and plastic parts.
4. Environmentally friendly does not destroy the ozone layer
5. Pressure 1.4 Bar at the end of the tube makes the injection strong, definitely clean.
6. Can be used to spray to deodorize or air the room
Attribute when spray the dust.
Suitable for allergy sufferers because the spray collects dust well without dispersing dust
Keep the surface clean, save time.
The spray can naturally eliminate unpleasant odors in the room.
Exterminate and prevent dust mites very well
1. Remove the top safety cover.
2. Put a tube on the mouth of the nozzle.
3. Spray to the point that needs to be cleaned. with a distance of approximately 10 cm.
4. Do not spray continuously for a long time as this will cause the canister to cool.
5. should be sprayed in the open air well ventilated
(When injected, there will be white stains that are cold vapor, will evaporate on their own, not dangerous for the injected object.)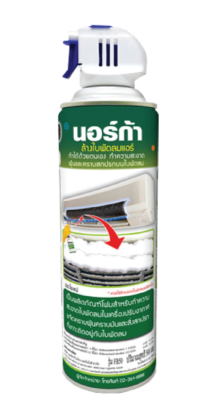 This product is suitable for
Norca dust spray Suitable for injecting equipment in various nooks and crannies in the house to prevent and eliminate dirt and dust It can also be used to spray the room to deodorize the room and nearby areas as well.
Norca Dust Spray does not harm the environment.
1. Norca Dust Spray can be easily diluted with water. no residue
2. Does not destroy microorganisms in the treatment pond
3. Increased dust reduction efficiency in the room and does not affect the surface of any material.
4. While spraying, the chemical mist does not affect the user.
How to store Dust Pressure Spray
should be kept in the shade with a temperature not exceeding 50 degrees Celsius
1. High-pressure gas can explode if overheated.
2. Do not spray dust directly into the eyes, ears, nose, mouth.
3. Use it away from food and drink.
4. Do not smash, puncture, or incinerate this aerosol can.
5. sensitive to chemicals should wear rubber gloves
6. Keep the spray dust away from children.
Remark for a good Dust Pressure Spray
1. A good dust remover must be able to spray in narrow alleys.
2. After injection must not damage the surface of materials and equipment.
3. After spraying dust, there must be no residual moisture.
4. Able to remove dust completely and prevent dust from spreading
Response
1. If on skin, wash with soap. and clean water several times
2. If inhaled and there is an allergic reaction Move the patient to a well-ventilated place. If symptoms do not abate, seek immediate medical attention.
3. If in eyes, immediately rinse with plenty of clean water. Until the irritation subsides, if not relieved, see a doctor immediately.
4. If contaminated clothing, immediately take off and wash your body with soap immediately.
Other Products
Norca also has air conditioner cleaning kits and accessories. Suitable for professional air conditioner technicians and general people. with regular cleaning of air conditioners The air conditioner cleaning kit will collect a complete set of air cleaning equipment such as Norca, the air conditioner technician's favorite set that consists of an air conditioner cleaning bag, a pressurized water bottle, a dust spray. Spray foam to clean the cooling coil. and spray to wash the propeller which can be used to clean the air conditioner completely Cleans up to 2 air conditioners, comes with an economical price, tangible, worthwhile compared to the performance received.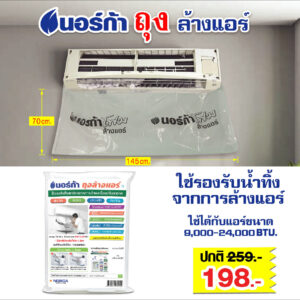 Norca Air Conditioner Cleaning Bag
Norca air cleaner bag Used to cover the air conditioner to absorb dirt from cleaning the air conditioner. Size 70×120 cm. The canvas is thick. Suitable for hanging on the wall of the room. Use to cover the air conditioner of the house, size 9,000-24,000 BTU. Can be stored for many times use. The cover is good. Thick fabric, not easy to tear. Convenient to use. The room is not dirty. Clear bag. You can do it yourself.
Features
1. Convenient, just fasten the cable and cover it with the air conditioner.
2. Clean, clear color, can prevent water spills well.
3. Economical, can be stored for use many times
4. Durable. The canvas is made of thick and tough material. durable to use
5. The canvas bag has a button to prevent spillage after use.
How to use
1. Unfold the canvas bag to clean the air conditioner. Adjust the rubber hose to fit the size of the air conditioner in the house.
2. Cover or hang the Air Norca cleaning canvas bag. by keeping the bag as close to the wall as possible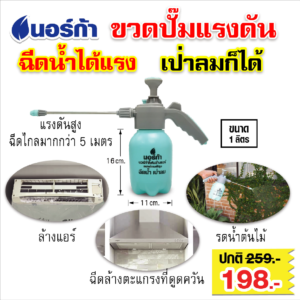 Norca Pressure Spray
It is a water bottle that can be inflated. Can be used to clean the hot coil, cold coil, inject various equipment, convenient to use, not easily broken, packing size 1 liter, comfortable to hold Not heavy, flexible in use
Feature
Can be used to inject the hot coil, cold coil, inject various equipment, convenient to use, not easy to break
How to use
High-pressure water bottle for cleaning the air conditioner. Add 1 liter of water before use.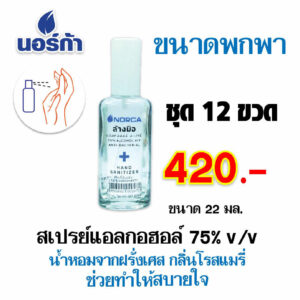 alcohol spray 75% (12 bottles)
75% alcohol spray, portable size, eliminate mold and bacteria. perfume from France rosemary scent Helps to feel comfortable, dry quickly, not sticky hands.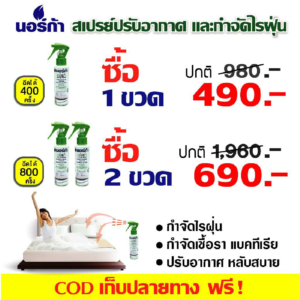 Norca Air Duster
air freshener Eliminates dust mites, mold, bacteria. Scented with 100% French essential oils.
Features
1. Get rid of dust mites on beds, pillows and sofas.
2. Reduce the accumulation of bacteria, fungi
3. Essential perfume from France Helps to sleep well and relax
How to use
1. Spray the pillow before bedtime or bedroom, bathroom, living room and kitchen.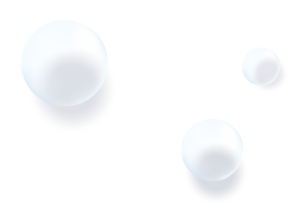 FAQ
about
Norca Dust Pressure Spray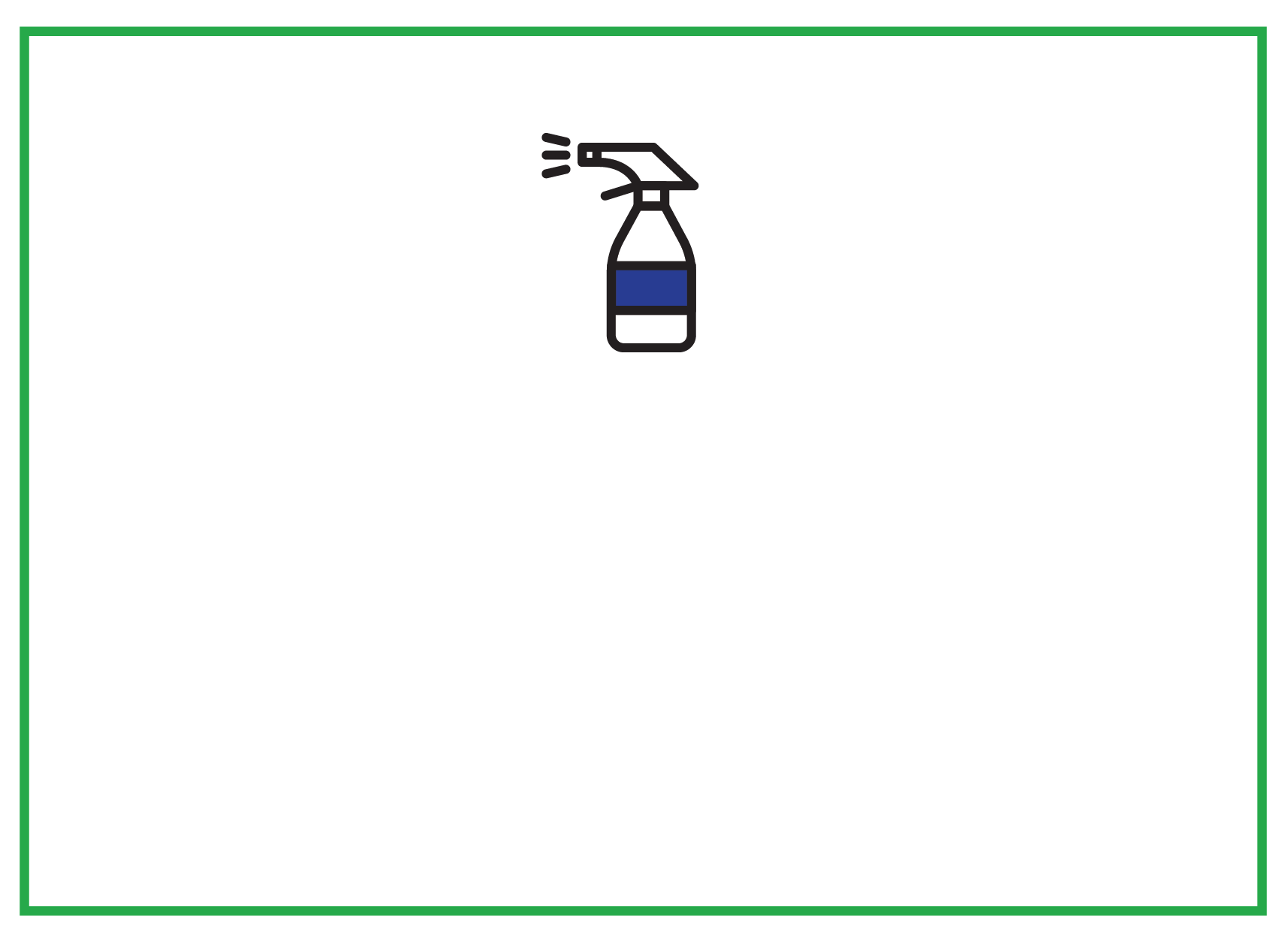 1. Will Norca Dust Spray damage equipment and floors?
Norca dust spray Free from chemicals that will corrode the material. and free of residue thus ensuring that it can be injected absolutely anywhere

2. Is Norca dust spray dangerous for human?
Norca dust spray that passed the industrial standard Assures safety as other products of the same brand